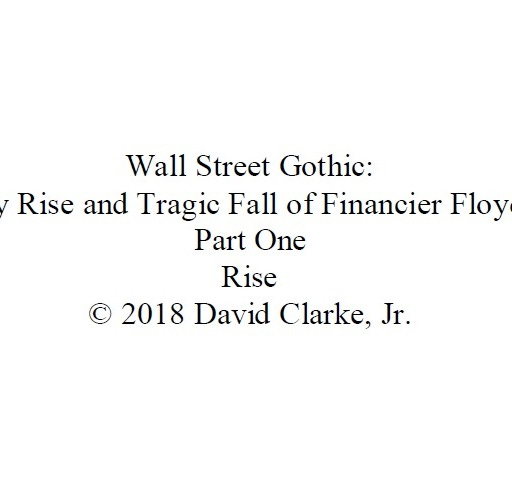 Oct 8, 2021 • 59M
Interview with David Clarke, author of the unpublished Floyd Odlum biography
"The biography is not finished, but the draft has grown to mammoth proportions: more than 275,000 words on more than 700 pages with almost 1,400 footnotes."
Hi all,
This is my conversation with David Clarke who spent many years researching Floyd Odlum's story. You can find an outline of his work and efforts here.
I own a pdf copy of his work and was blown away by the amount of information that David unearthed. While still incomplete, it was a pleasure to dig into the book and I look forward to the day when I can buy a printed copy. In the meantime, it is possible to contact David about purchasing the pdf at davidclarke56@hotmail.com.
I asked David about how he found the story, his research process, what he uncovered that was different from the official narrative, and how Odlum rose and fell.
Unfortunately, we had a few glitches with Zoom. I did my best to clean up the audio but there are still a few fragments here and there. Nevertheless, I hope you enjoy the conversation as much as I did.
---
Enjoyed this piece? Let me know by hitting the ❤ like button.👇 Thank you!😉